You can be an excellent leader of your team, and a leader of your field or industry. If you manage a business that conducts activity online, being a leader involves consistently ranking at the top of the search engine results pages, as well as being viewed as a trustworthy expert in your sector. To achieve these, you need to be familiar with the basics of Search Engine Optimization (SEO).
Leading the SERP
To feature at the top of the search engine results page (SERP), you need a site that is keyword optimized, has been audited, has a social presence, and generates top-quality content.
Every single piece of content that you feature on your site should be geared not just towards providing a factual, accessible, and shareable experience for your site's viewers, but it also needs to keep a primary keyword in mind. These keywords should be obtained by putting yourself in your site's viewers' shoes. What sort of SERP do you want to lead on? Which search terms should draw your viewer into your site? Keyword analytic tools are widespread on the internet, and can help you select the keywords you should target based on how competitive they are and their respective audiences. The aim of the game is to find keywords that are highly relevant to your site, but also have low competition and high search numbers.
Once you have your keywords, you shouldn't plaster them around as was common in the early days of SEO. Instead, you should include them in the post URL, the title of your page, the meta description (which increases click-through rate by optimizing searcher experience), the title of your post, at least one header, in the body text a few times, in the alt text of all images, and in the image filenames.
Auditing
In the world of SEO, the rules are always changing. To make your site an online leader, you need to stay at the top of the game. That's why auditing your site is probably the most useful move you can make for your ongoing SEO. This is because you can easily get caught out by unannounced algorithm updates that can render your current SEO efforts useless in the future if you're not careful. Auditing can be an arduous task, especially if you don't know the ins and outs of SEO, so many webmasters with high aspirations outsource this section of their SEO efforts. If you're looking for a place to start, Click Intelligence has a free SEO audit tool on their site.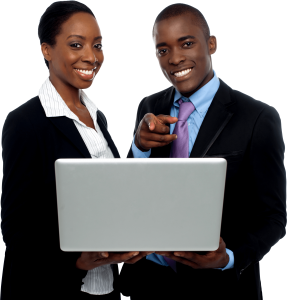 Content
Consistent generation of content is all too important if you want to dominate the SERP. You need to feature high-quality, original content that is so good, informative, and valuable to the reader that they feature it in a blog post to back up their argument. This is called a backlink, and if you have high numbers of genuine backlinks, search engine companies assume that you are an expert in your field and are far more likely to promote you.