At the Manufacturing Leadership Executive Summit this year, Frost and Sullivan's megatrends and disruptive technologies presentations had some particularly close to home themes for me. As a business owner working in industry managerial training, e-learning and gamification I am keen to know if my business is well placed in the industry and if it will survive as the world changes. Of the megatrend list I listened to, there were five that I had to write about.
Let's set the stage first, and address a contextual issue: the demise of education as we know it.
It is no secret that education, particularly post-secondary – is over priced, and lacking in consistent standards of excellence. It uses mainly sage on the stage pedagogy that was outdated after Socrates, and leaves millions of students in debt with no hope of a job in their fields or practical connection to employers' workforce needs. So free, massive online courses have been attracting students at lightning speed, and e-learning is taking center stage: things are looking quite different for anyone involved in education, training or development. Post-secondary institutions in Alberta screeched to a halt when they were told by the government that huge funding cuts were coming down the tubes and tuition was frozen. Fortunately, what appears to be a threat is also an opportunity.
And in that spirit here are five of the Frost and Sullivan mega trends that are keeping my brain cells multiplying right now:
Trend #1: Think of the city as a customer
Yes the city – it is a living organism with culture(s) and assets, infrastructure needs, growing populations and aspirations. We need to figure out how to serve the city and keep that customer happy. And what does that end-user need? Cities need to become sustainable and to find innovative ways to deal with the in and out flux of people, products and services for a start.
Trend #2: Mobility
Mobility now moves from integrating a global workforce to carpooling collectives and smart car rental drop off points. Mobile devices, mobile information and collaborative, creative ways to get widgets from A to B are all part of the mobility trend which, not surprisingly, brings impatience and speed to the fore. Hence the next theme…
Trend #3: Generation Y Drivers
Along with the expected impatience and speed from Gen Y, the older generations reverse-inherit from them strong pushes for environmental sustainability and civic action for justice. All interesting things to consider, particularly for those post secondary institutions fighting redundancy and for those who expect age and wisdom to get more status than youth and inexperience.
Trend #4: Free Innovation
Haven't you noticed that you can build and furnish a home for next to nothing through Kijiji and Craig's List sites? And that all the webinars and user sites are "free" with value-added low cost additives as you need them, if you need them? There is open software and open knowledge commons. It is great for doing google searches and bargain hunting, but what if you have a business and you need new or more cost effective product development? With all this free stuff becoming the standard, you can't pay people big bucks to develop amazing new things for your business because you aren't getting those bucks from anywhere to do it. So what do you do instead? Check out the next trend…
Trend #5: Massif collaboration and crowd sourcing
Want to build a better motorcycle? Local Motors did it by crowd sourcing designs by interested people from around the world – 30,000 of them to be exact. And they came up with a motorcycle that met standards and desire for low cost in multiple countries, with little to no errors in the design or functionality. From those generous souls, came a list of buyers who were anxious to purchase the machine for which they contributed some aspect of the design for free. So Local Motors still was able to turn a profit on their new bike, and a very nice one at that.
But collaboration brings with it the opening up of proprietary knowledge and promotes an open knowledge commons in it's place. Which brings me back to the beginning of this post on the theme of education and trends.
I'm in the business of adult education and I would like to stay in that business until 2020 at least. Here's my megaplan: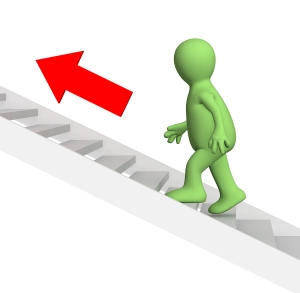 Offer (even) more innovative and technology-rich applications to support job, industry and managerial learning in the context of the city as my customer, rather than the context of an organization or client alone.
Be environmentally sustainable and promote justice and social action
Make use of the concept of massively open online content (MOOCs)
Develop and test through crowdsourcing
Cater my learning developments to the mobilty trend – my megatrend prediction is that an increasingly international workforce will soon be able to work anywhere as work visas and foreign worker programs are phased out in favour of open global markets where anyone can be hired from anywhere to do the job
If I do that right, I should have line ups of people wanting Global Leadership Associates' products and services, since they contributed to building them. And, since fast and impatient are part of this mega picture, I should be able to get that done by tomorrow.
No more time for blogging – I'm on it.