The job hunt becomes discouraging when all you hear back is "no". But rejections can be good feedback to help you get closer to the job you seek. Here are some tips that can help turn rejections into new opportunities: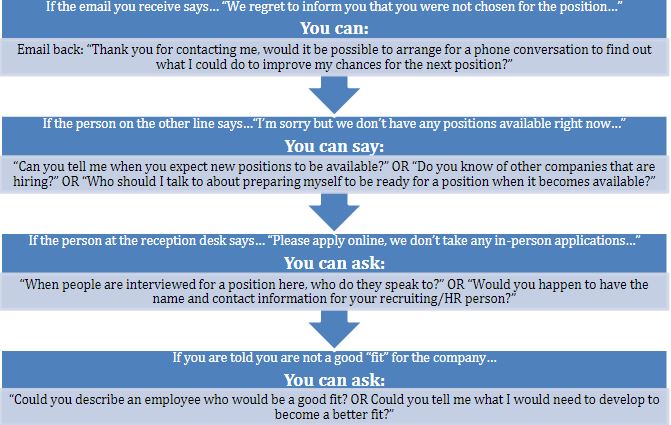 Keep the conversation going!
We want to hear about your job struggles and success stories so we can fine tune our content to what our readers NEED TO HEAR: email marie@shiftworkplace.com.
Check out our Course Catalogue for online and blended courses that can help you learn how to find the work you've been looking for.