Operations people promoted to supervisory positions are notoriously bad at leading their teams.
Watch the Saga of the Untrained Supervisor (and how things got better) to find out why the typical "pick it up on the job" approach doesn't work, and how a few changes make a big difference
When supervisors are expected to "learn on the job" they default to the way they were treated, or develop habits that make you cringe.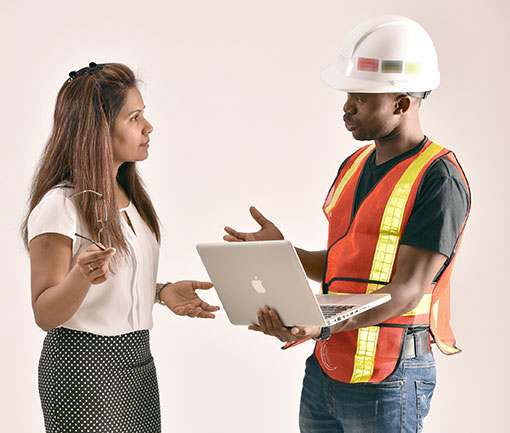 Why does this happen? Most businesses simply do not know how to set up their supervisors for success. And they don't have the time, or the expertise to figure it out.
This is how untrained supervisors affect your revenue:
Less productivity while employees "watch their backs", cut corners, or as a result of fear, use only a fraction of their thinking skills.
Demotivation of talented employees who disengage or quit – or both.
Inefficient and ineffective work flows.
Loss of equipment, wasted supplies, and wasted time.
Poorly maintained flow between people, production and processes.
Low understanding of what motivates and challenges people creating unnecessary barriers to success
Unhealthy workplace climate when conflicts are avoided, and proactive strategies absent.
To be an effective supervisor, you need new skills to transform to move from being good at your job, to resourcing your team to be good at their jobs.
Ready to look at a great solution? Check out our online supervisory leadership training program! It has all the convenience of online learning with live coaching, team accountability and goal setting.
In our Supervisory Leadership program participants learn to:
Schedule and manage time more effectively, and stop putting out fires
Individual and group leadership and conflict styles and how to use them

Improve workplace communication
Strategies to increase team member responsibility and accountability

Diagnose problems and correct them
Prevent and solve conflicts
They learn these things through:
A live web- launch that builds excitement and motivates supervisors to learn
Two online leadership inventories (Workplace Leadership and Conflict Style) that show their personal strengths and challenges
Four themes with online content for:

Supervisory Basis
Leadership and team building
Communication for the workplace
Conflict prevention and management

Video overviews of each theme
Live web coaching sessions in groups of 3-5, scheduled for convenience.
Online chats and in-course discussions
Goal setting specific to supervisors actual jobs
Here's what decision-makers have said about the course:
"I found this course to be useful for both new and experienced managers and leaders. This course covers information that is typically overlooked in a work place and helps understand the relationship between team members and their supervisor. The questions and assignments are designed in a way to get one thinking about their daily actions. I both enjoyed this course and found it useful and organized to go back and remind myself of some of the points mentioned."
– Vahid Rashidi, Engineer & Project Manager,
City of Edmonton
"I took this course to see if it would be useful for my managers and found the content was definitely what I was looking for. The delivery method along with the coaching sessions provide good value for the dollar. The course learnings have been a great asset to my staff."
– Jasen Robalo, President, Fenceline Rentals, LTD
"The other day me and Joe were having this argument and then he said, "Hey aren't we learning about this in our course? Let's try using that conflict technique for getting the facts first" So we did. And then we just figured it out. Pretty cool actually."
– Past Supervisory Leadership course participant
"I have really grown as a supervisor. My team and I get along and I have more useful ways to solve problems. I'm not so stressed out and work is more enjoyable. I would say that I am not the same, I'm a better person."
– Past Supervisory Leadership course participant
If you don't learn anything new, you will keep on doing things the same way and getting the same results.